VooDoo Bikeworks Ground Pounder Elite Series 10" Subwoofer Bags
PRODUCT INFORMATION
Price:
Sale price
$3,495.00
Unit price
per
Sale
Sold out
View full details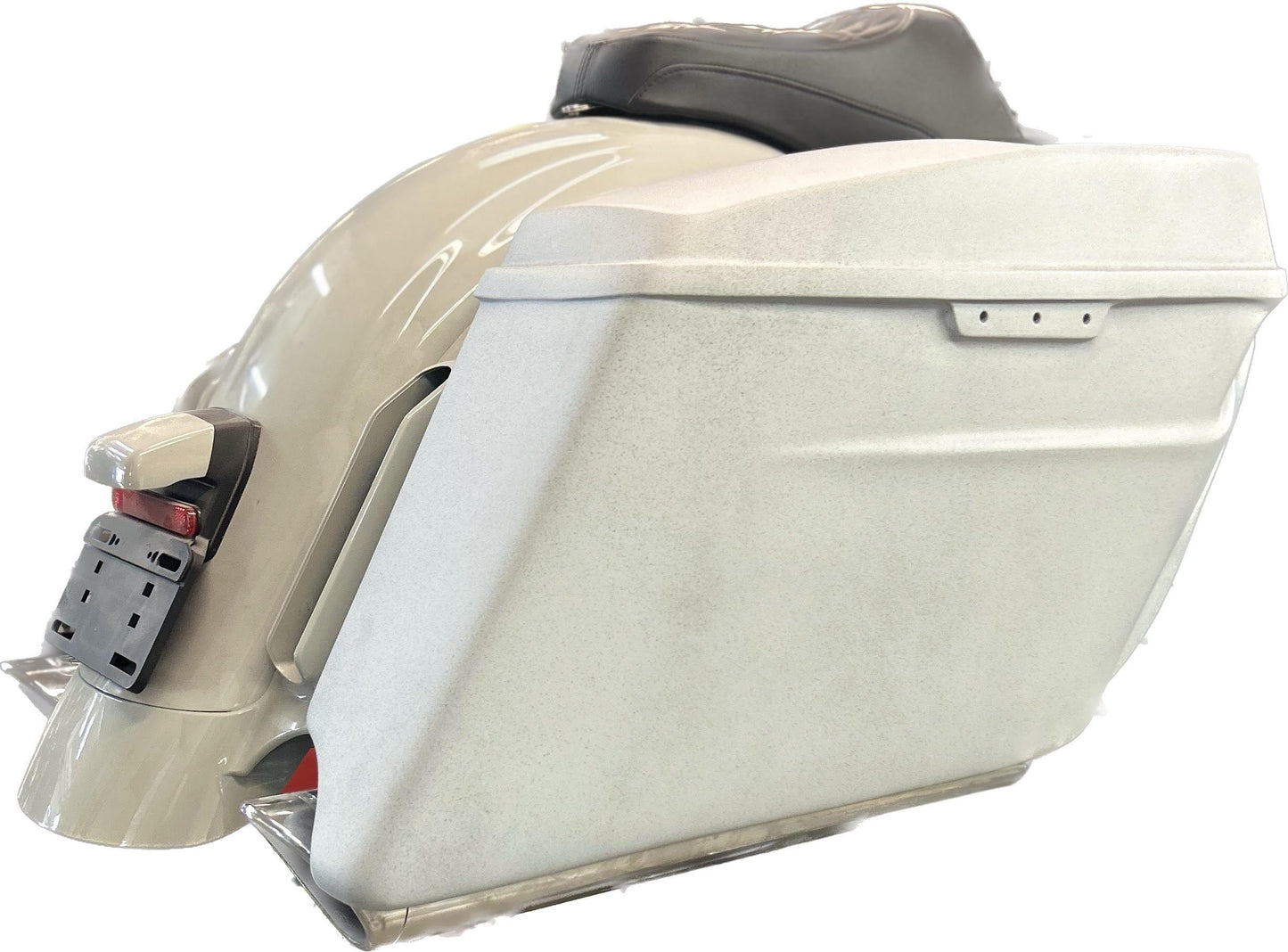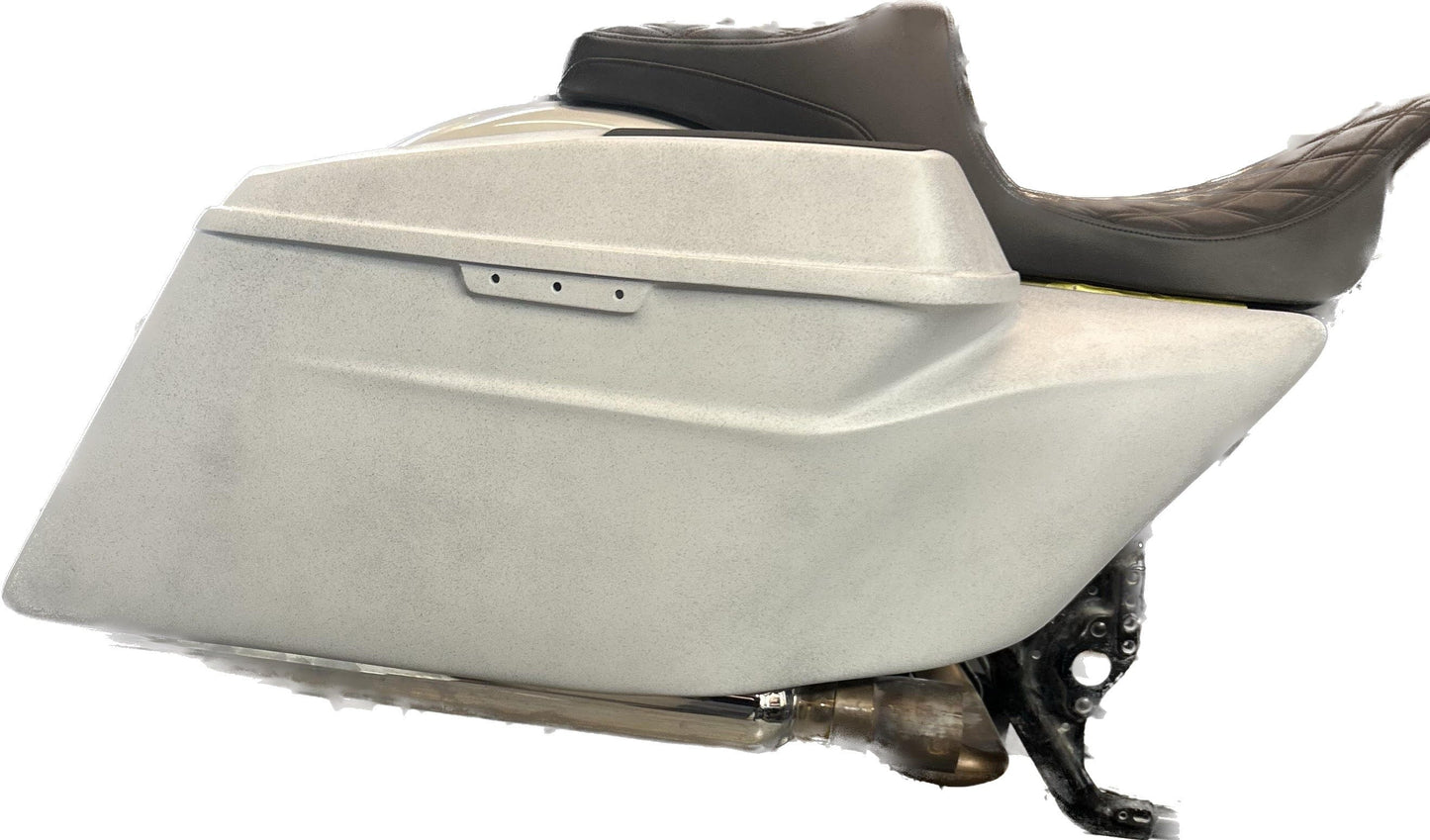 10" Sealed Subwoofer Saddlebags
Specs
10" subwoofer ring already installed 
Mounting Depth: Max 5.5" for 10"
Approximate Airspace 1.2-1.3 cu/ft
Perfect for Subwoofer or Mid Drivers
Available room for porting too
Bonded on lids and side panels 
Lids cut for 6.5 also has location for horn to be drilled
Lid Grills included 
Fit Harley Davidson Touring Motorcycles  2009-current 
Works with stock fenders on 09-current (not extended)
Dual exhaust models only

At this current time there are no other options available 

All sales are final on body kits
Current Lead Time 6 weeks (estimated time)
*All parts are made to order. Production times may vary!!
** Parts do not come painted!! Parts come in a gray primer. **
Voodoo Bikeworks ALWAYS recommends test fit prior to paint!!!
Call Garage Bagger Stereo today to get these bags LOADED with the best Bagger Audio parts on the market today!
need help deciding?
Speak now to one of our sales consultants or support team.