American Hard Bag Road Glide Tweeter Bracket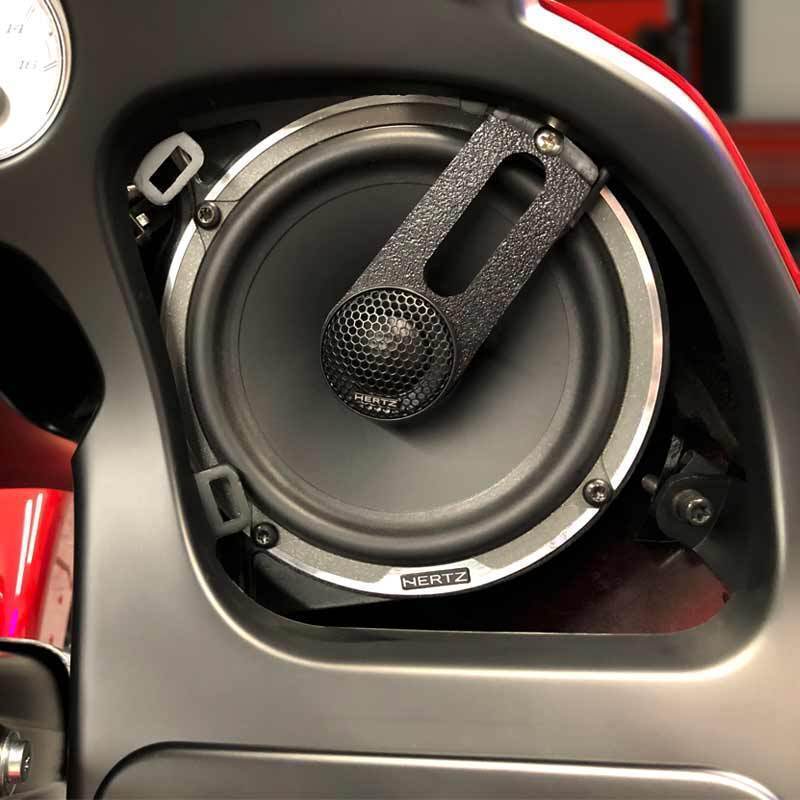 Now You Can Locate Tweeters Directly in front of Your Speakers and Get Everything to Fit under the Factory Road Glide Grill!
This bracket kit is designed specifically for the Hertz MPK165.3 component speaker set. Installation is simple and no modifications to the speaker or bike are required. The bracket is fastened to the speaker with a single screw. The underside of the brackets have wire channels machined into them to route and conceal the tweeter wires. A simple but very important solution. 
Sold as a Pair
Custom made part 3-5 days fulfillment
About the Hertz MPK165.3 Speakers
The Hertz MPK165.3 speaker set (available here) has a lot of advantages that range from performance in a Harley application to fitment
Check out the Hertz MPK165.3 Speakers on a 2019 Harley Davidson Road Glide.
need help deciding?
Speak now to one of our sales consultants or support team.