Nagy's Customs Harley 14+ - Present Dual Kicker Adapter (Pairs)
PRODUCT INFORMATION
Price:
Sale price
$285.00
Unit price
per
Sale
Sold out
View full details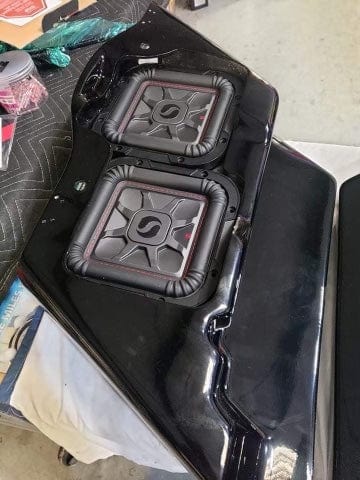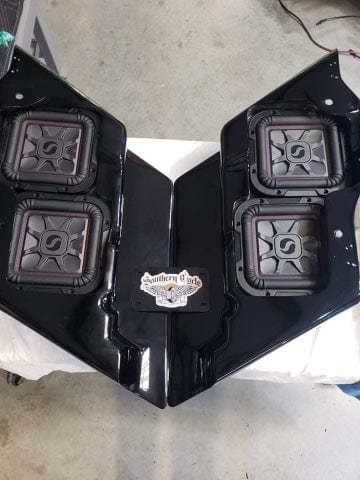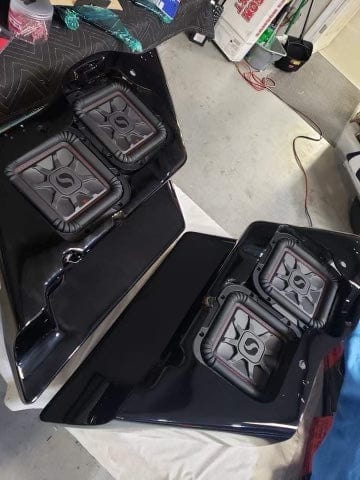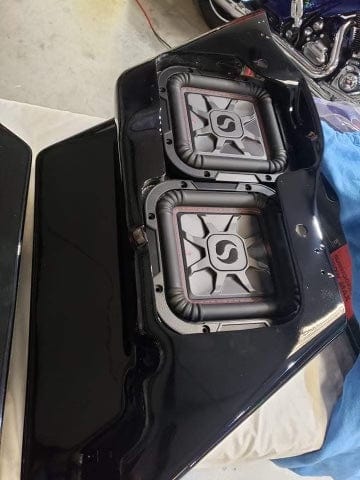 Nagys Customs Harley 14+ - Present Dual Kicker Adapter
These are a CNC molded Dual kicker 8" wheel side mount adapter with a tilt to follow the flow more of the outside of the saddle bag, to allow a deeper speaker to be mounted with enough room for proper ventilation.
Adapters will come with mounting hardware and Speaker mounting hardware, It may be necessary to open up the bolt holes to accommodate the bolt-in hardware provided as different manufacturers use different size bolt holes and patterns.
*Sold in Pairs
need help deciding?
Speak now to one of our sales consultants or support team.